Accy Re-sign Jacob
Tuesday September 27th 2022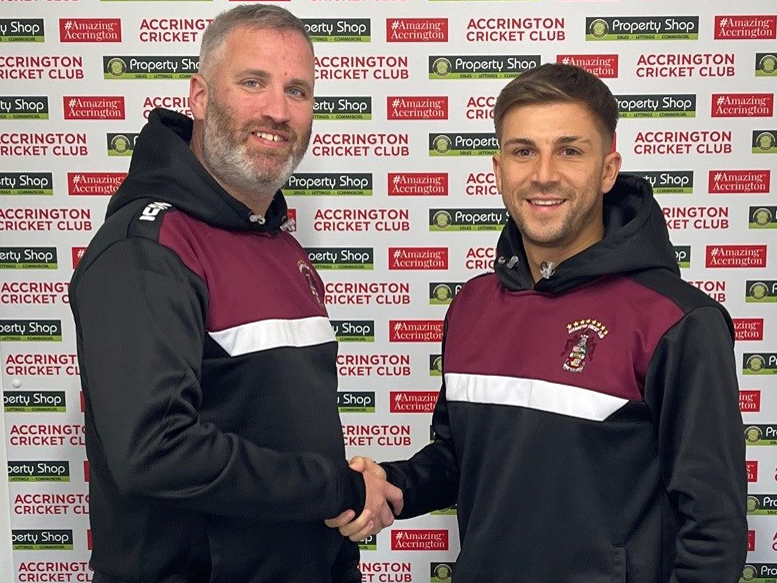 Graeme with Jacob
©Jon Hayhurst
Accrington Cricket Club is happy to announce that Jacob Clarke has re-signed as professional for the 2023 season.
The club is really happy to re-sign Jacob after a great end to the season for him.
Last season was his first year as professional and his attitude and desire to improve was clear to see which was evident in every game he played.
His performances towards the end of the season really showed what a great talent Jacob is, and we couldn't miss out on re-signing him for 2023.
Jacob hit 611 runs at 30.6, including three centuries.
He also took 35 wickets at 25.0 and had the honour of playing in the same team firstly with his sister Alice and later with both Alice and his father Damian at Nelson when he hit his second century.
Jacob was the fourth home grown player to return to the club as professional following in the footsteps of Alan Worsick (1974-78), David Parsons (1983) and David Lloyd (1984-5).
Jacob rejoined the club from Ramsbottom where he played for the previous two seasons.