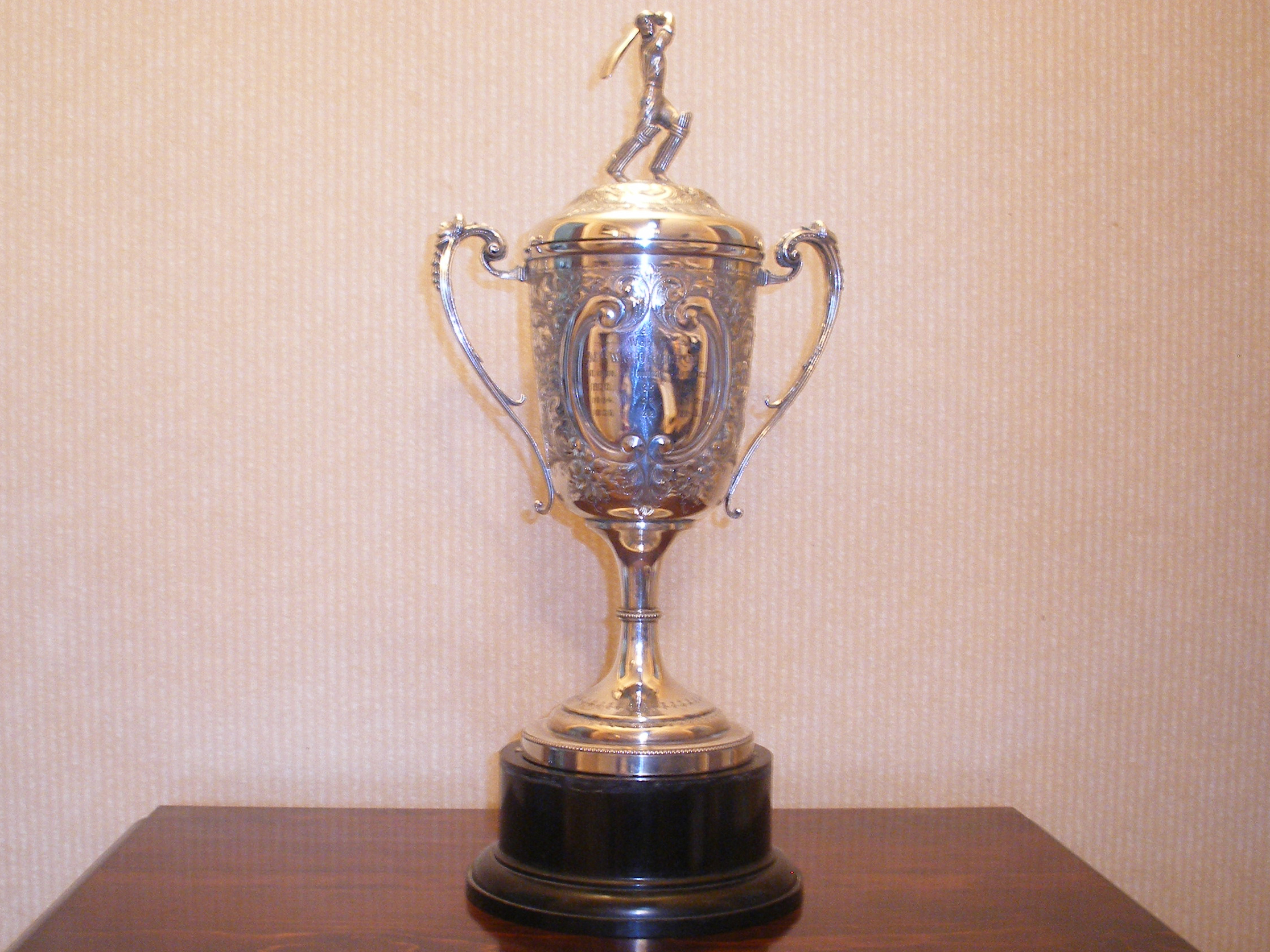 The George Haworth Trophy
An historic trophy has been returned to the club after 108 years.
The trophy has been donated back to the club by Florence Duckworth who is the granddaughter of Accrington's legendary master batsman Billy Ormerod.
Billy won the trophy outright in 1905 after previously winning the trophy in 1900 and 1904.
Local jeweller George Haworth, who had a shop on Blackburn Road, presented the magnificent trophy to the club to award to the batsman who had the highest batting average in the first team from a minimum of 16 innings. It was to be kept by any player who won the trophy twice in succession or three times in all, a feat Billy achieved in 1905, the year he made the highest ever score by an Accrington amateur, an unbeaten 169 against Haslingden.
In recent years the trophy has been awarded at Baxenden where Mrs Duckworth's late husband Jim was a prominent member for many years.