Under 15s named as champions
September 30th 2002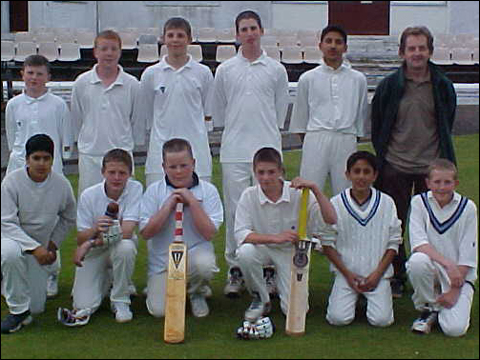 Accrington Under 15s have been declared the champions of the Lancashire League Under 15s Section 2.
After weeks of waiting, the Lancashire League Junior Secretary Harry Flew confirmed that Accrington had won the section with a total of 35 points.
The team's leading batsman was Graeme Sneddon, who made his first team debut during the season. Sneddon scored 286 runs at an average of 95.3. Regular third teamers Andrew Greenwood (164 runs at 54.7) and Andrew Thompson (73 runs at 24.3) also starred with the bat. Sagawat Hussain was the leading bowler with 10 wickets at 13.5. The team won ten matches and lost only to Todmorden with five matches being recorded as no results.
The weather played havoc with the junior matches during the season. Some games that were rained off were replayed at a later date but not all clubs have sent in their results to the league.
Accrington Under 13s are also in with good chance of winning their section once the missing results from their section have been received.
Accrington's Junior Presentation Night will be on Saturday October 12th.
Under 15s averages
Under 15s results