Web site gets official launch
Tuesday June 18th 2002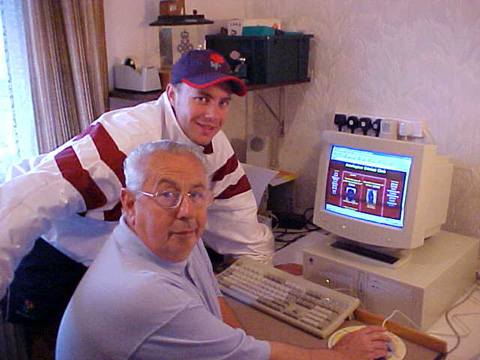 Accrington Chairman Peter Barratt with cricket professional Andre Seymore
Accrington have become the latest Lancashire League club to join the world wide web when the club this week officially launched a new web site.
The site includes match reports from all sections of the club, a special Under 11 section, averages and Fantasy Cricket ratings. There is also a comprehensive history section which includes an updated Golden Moments, Nigel Stockley's club history from 1996. All the statistics have been revised and updated and there are profiles of the club's most recent professionals.
Club Chairman Peter Barratt said: " I look at the web site daily because there is always something fresh on it. It is an important step forward in the development of the club and we hope that it will help the club in terms of getting sponsorship."