Accrington's Finest: The Billy Ormerod Story
The most successful batman in Accrington's long history isn't David or Graham Lloyd or even fellow Test and county star Graeme Fowler but an import from fierce local rivals Church.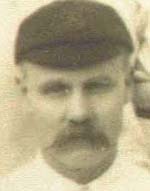 Billy Ormerod
William John 'Billy' Ormerod has scored the most Lancashire League runs by an Accrington player by some distance. His 7530 runs included four centuries, the most by any Accrington amateur, and is 1270 runs more than the man in second place, Lindon Dewhurst and at a better average, 21.3. Billy's unbeaten 169 against Haslingden in 1905 was a league record highest individual score at the time and no Accrington amateur has bettered this more than a century later.
He also set a club record aggregate total of 643 runs in 1904, a record that stood for 73 years. In 380 innings, Billy scored a club record 40 half centuries.
Born in Church on 25th January 1868, Billy's first taste of senior cricket was as captain of Church Kirk Sunday School and then at Steiner's Colts before being invited to play with Church 2nd XI in 1890. He was soon promoted to the senior side, averaging 10.5 at the end of his first season. The following year he was second in the club averages when Church played in the North East Lancashire League. Billy's maiden Lancashire League half century followed in the league's inaugural season when he made an unbeaten 79 against Haslingden.
In all, Billy made 1673 runs at 13.6 in his six seasons with Church in the Lancashire League. Two of his four half centuries for the club were against Accrington in 1896.
At this time the derby matches between Church and Accrington were regarded as the biggest game in club cricket with as many as 10,000 spectators attending the contests. The results were whitewashed on the boundary wall on Blackburn Road after every match.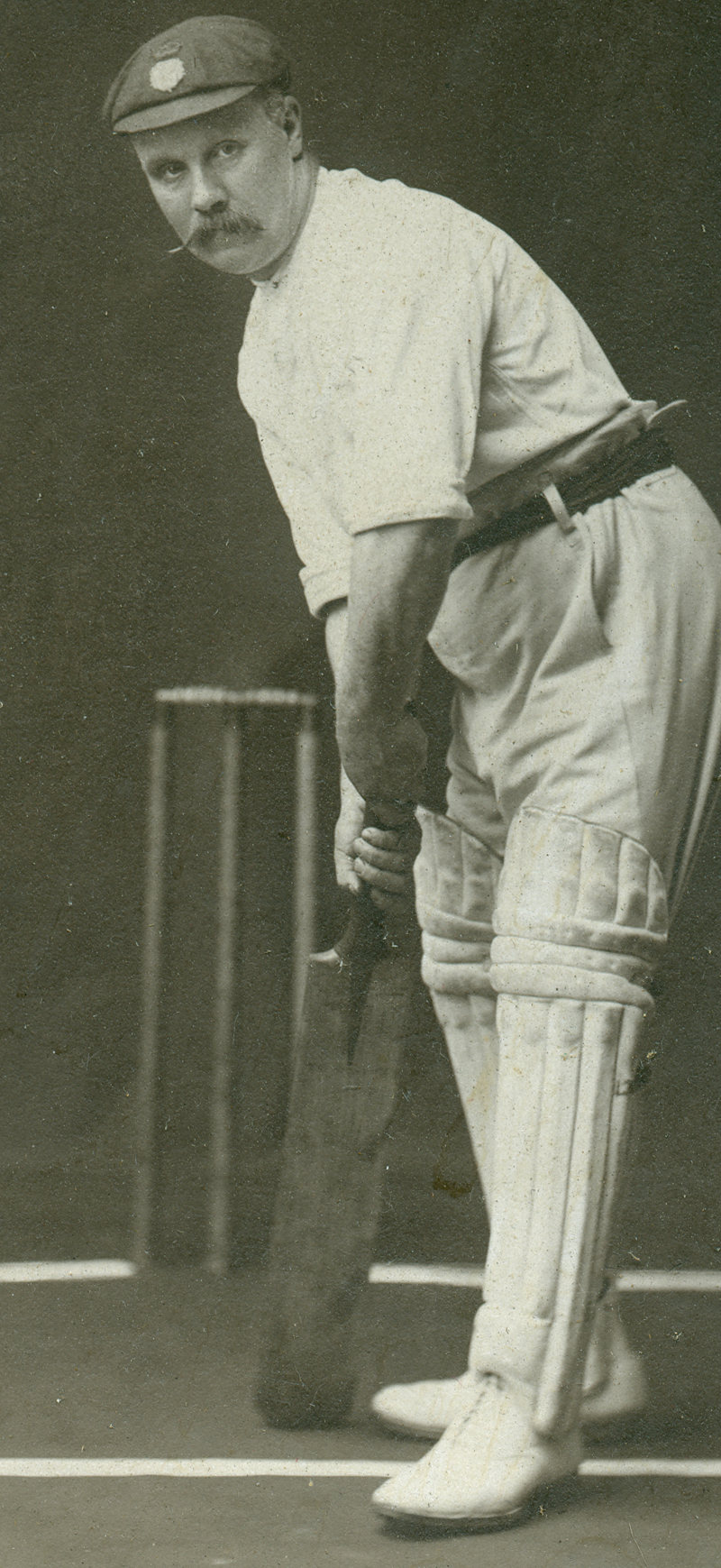 Billy Ormerod in action
A move across town was a brave one and it would prove to be a highly successful one for both the club and the player.
So at the age of 30, Billy became an Accrington player. Clubs were allowed two professionals in the early days with Bobby Peel and Walter Hall sharing the role at the Cemetery Ground in 1898.
Billy's first match for the club was against Colne on May 7th when he was bowled by Silas Hardy for 5. His first half century for the club was at East Lancs when he made 53 out of a huge 225-4 declared.
From 1900 onwards clubs were only allowed one professional and for Accrington that could only be Walter Hall. This was the season that Billy etched his name in the record books for the first time by becoming the first Accrington player to score 500 runs in a season when he compiled 583 runs at 29.2 to set a new aggregate batting record.
Billy made his first century in 1901 when he scored an unbeaten 101 at Nelson but Harry Heaton surpassed Billy's club record by scoring 638 runs.
The captaincy came Billy's way in 1904 and he responded by creating a club record that stood for 73 years in making 643 runs at 32.2 with four half centuries. He also represented the Lancashire League against AN Hornby's XI at the Blackpool Festival in July, scoring 17 and 10 in a two day two innings match.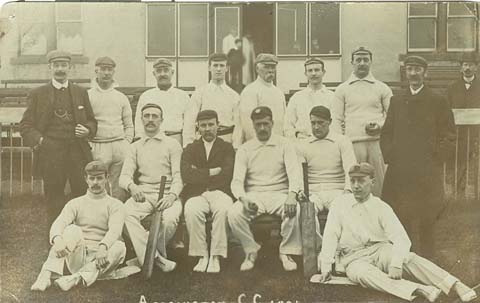 Accrington 1st XI 1904
A run of poor form prompted Billy to give up the captaincy early in 1905 but his touch returned in style as he hit a league record unbeaten 169 against Haslingden on the Cemetery Ground. Unfortunately Tom Shutt, the man who held the record previously, reclaimed the record just days later with 173 also made against Haslingden. Billy did however win the George Haworth Trophy outright after winning the trophy for the third time for topping the club averages, a feat he also achieved in 1900 and 1904.
Billy's favourite shot was the late cut. He was one of the best off side players in the league and had a solid defence inspite of being a slow starter to his innings. In an era that favoured the bowlers, Billy made runs against all the top professionals he played against apart from the man who was his nemesis, the great fast bowler Billy Cook of Burnley. Between 1906 and 1915 Cook dismissed him eight times with Billy averaging just 6.9. His highest score against Burnley was 42 and he made 47 against Todmorden, these two clubs being the only ones not to be on the receiving end of one of his 44 league half centuries. To score the runs that he did against top professionals such as the legendary Sydney Francis Barnes, Sam Moss, Jack Usher, Alex Kermode, Cec Parkin, Tom Flowers, Tom Lancaster, Willis Cuttell and Ambrose Williams along with legendary amateurs Fred Duerr and Alf Pollard was no mean feat.
After Walter Hall, the club employed Ben Taylor (1904-5), George Littlewood (1906-9), with Billy again taking over as captain for one more season in 1906, and then Surrey fast bowler Tom Rushby who was a big name at the time.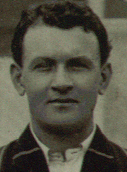 Charlie Llewellyn
Still the magic formula for success couldn't be found so Accrington turned to a major International Test cricketer, Charles Bennett Llewellyn of South Africa. Arriving in Accrington late due to the South Africa tour to Australia, Llewellyn missed the first four matches of the season. In spite of this, he still managed to create a new club batting aggregate record of 768 runs at an average of 48.0. Billy seemed inspired by the new professional, engaging in many huge partnerships with Llewellyn over the next five seasons. The first of these was a 2nd wicket stand of 206 against Haslingden, a match that featured Llewellyn's second Accrington century. In Llewellyn's next three seasons, Accrington finished in the top four in the league.
Billy hit the 500 run mark again in 1911, scoring 521 runs at 27.4. He began the 1912 season in sensational style hitting unbeaten scores of 100 and 77 as Bacup were swept aside in the opening fixtures. After this, Billy had a relatively quiet two seasons and in 1913 after a poor run of form he decided to retire. In recognition of his tremendous service to the club he was awarded a Life Membership and asked to reconsider his decision. After mulling things over for a couple of weeks he changed his mind and returned to the team with an unbeaten 50 in a 7 wicket win at East Lancs, adding an unbroken 73 with Llewellyn to chase down the home sides 182.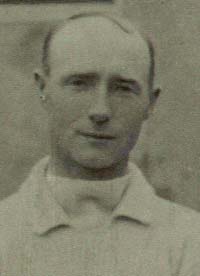 George Parker
The addition of George Parker from Haslingden, man Billy admired as fine batsman, and the emergence of young players such as Johnny Pollard made Accrington a real force to be reckoned with and in 1914, the club finally captured the Lancashire League Championship. The signing of Parker was a real bonus. The left handed attacking batsman was once reputedly described by the great Sydney Barnes as 'the most dangerous batsman he had bowled against.' Parker was the first batsman, amateur or professional to score 1,000 runs in a season and Pollard would become in 1916, the only Accrington amateur to take over 100 wickets in a season.

Lancashire League Final Table 1914

Pl

W

D

L

Pts
Accrington

26

16

8

2

40
Todmorden

26

14

8

4

36
Colne

26

14

5

7

33
Church

26

10

10

6

30
Rawtenstall

26

9

12

5

30
Burnley

26

11

5

10

27
Haslingden

26

8

10

8

26
East Lancashire

26

6

14

6

26
Rishton

26

9

8

9

26
Ramsbottom

26

9

6

11

24
Enfield

26

6

9

11

21
Bacup

26

3

10

13

16
Nelson

26

4

8

14

16
Lowerhouse

26

2

9

15

13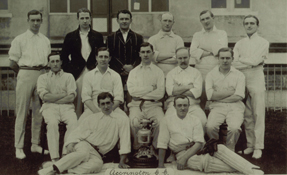 Accrington's 1914 Championship Winning Team
Known as the 'Father of the team' Billy made 368 runs at 21.6 in 1914 and 527 runs at 27.7 in 1915 with his last century for the club, an unbeaten 106 made in a 3rd wicket stand of 180 with Llewellyn, who also made a century in the win at Rawtenstall.
The 1916 season was played without professionals but even without Llewellyn, Accrington won the championship for the third season running. Billy made 228 runs in his final season in the league.
Billy didn't play in 1917, preferring to tend his plot, but he was persuaded to play for one more season in 1918 when he topped the batting averages with 156 runs at 15.6 at the age of 50. His last match was in the Maden Cup Final against Enfield on August 31st when he was dismissed by the great Tom Lancaster for 3.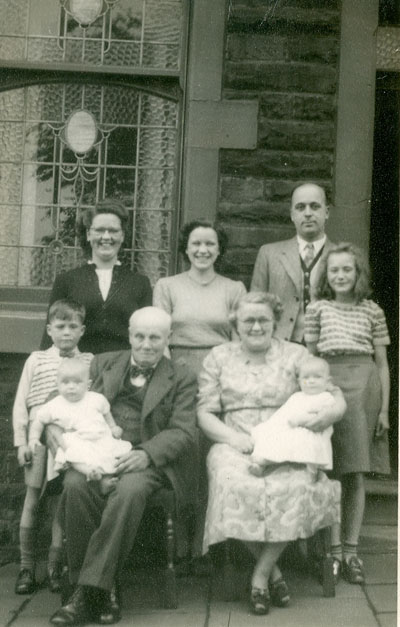 The Ormerod family in 1952
Billy was a frequent visitor to the Cemetery Ground for the rest of his life. Married to Leah, the 1891 Census shows the couple living in Pearl Street. By 1901 they had moved to Holden Street and were living with their daughter Adelaide who was born in 1897. The 1911 Census shows the family living in Pendle Street. Billy is listed as being an automatic machine operator in the textile industry with 14 year-old Adelaide being a cotton weaver tenter. In later years the family lived at 77 Richmond Street. Billy attended Spring Hill Methodist Church and he was also involved with Bullough Park Veterans, presenting a cup for bowling. During the Second World War he was a fire watcher at the Princes Cinema in Edgar Street.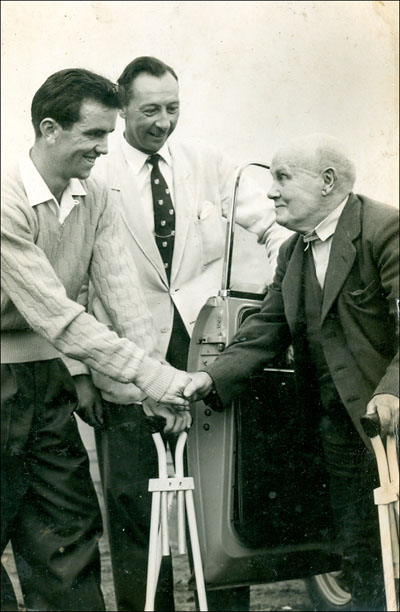 Billy Ormerod meets Bobby Simpson
©Garth Dawson
When Bobby Simpson broke Jim Bailey's club record run of half centuries in 1959 against Rishton, Billy was there to congratulate him at the ripe old age of 91. The following year, Billy's long innings ended at the age of 92.
Billy's granddaughter Florence Duckworth remembers: "He used to talk to my husband Jim a lot about cricket. We always talked cricket. His wife died early so he lived with my mother and father right through our childhood. He was always there sat in his chair. He rarely went out. He had the snooker institute on Richmond Street when he was younger. "