Ian Wilson's 2018 Season Review

November 27th 2018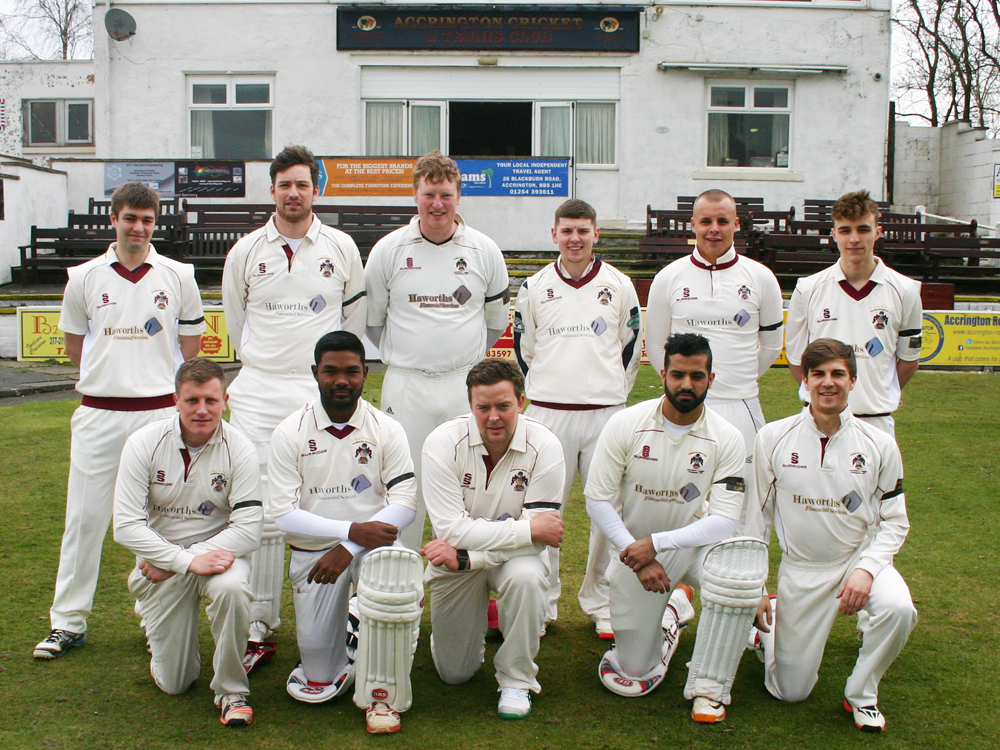 Accrington 1st XI 2018
©Nigel Stockley
The 2018 season saw us appointing another new skipper following Simon Hanson's decision to move to Ramsbottom following the frustrating 2017 campaign. Ross Brown took the reins and immediately started to make plans for the team. We welcomed a new Professional in Janith Linayage who arrived with a reputation as a top order right handed opening batsman and fast medium paced bowler. So we went into the start of the season with new personnel driving the team at the top and also new coaching staff in the guise of Nigel Brown and Amal Dalugoda who without any doubt made a huge difference as they set about helping all the clubs players improve their performances. 2018 will go down as a unique Lancashire League season with all 24 teams playing each other just once to see who would go into which division in the new two division league structure that would begin in 2019.

I think it is fair to say that following our disappointing 2017 season Accrington were amongst an awful lot of peoples favourites to finish in the bottom half of the league and start 2019 in the second division. But I have to say that right at the start Ross made it clear to everybody that with hard work and everyone pulling in the same direction we were more than capable of surprising a few teams and that our target was Division one in 2019.

The season started or rather didn't when the whole opening day league programme was cancelled due to the weather. When we did get going we cruised to wins against Colne and Great Harwood, before Burnley exacted revenge for our 2017 Worsley Cup victory over them by dumping us out of this years competition at the first hurdle. So at least we could now concentrate on the league!

May saw us beat Enfield and Littleborough but also suffer defeats to Burnley and Crompton, with the Crompton result being a bitter blow as we lost a game we should have won by just one wicket. Moving into June we saw two wins, two defeats and a no result, so a real mixed bag. July gave us three victories and one defeat and August two losses and another three wins. Having secured our aim of finishing top half we then disappointingly lost our last two games.

To sum up then, mission accomplished! My congratulations to all the players on a great season and magnificent achievement.

Club highlights – Playing Division one cricket next season, the emergence of Raheem Kasser as a first team regular at just 16 years of age taking 13 wickets. Jake Clarke's League Under 23 Bowling Award and Kieran Grimshaws Under 23 player of the month for August.

Team highlights of the season - superb away wins at Enfield, a game that saw Kieren Grimshaw hit a magnificent 124 not out to power us to a great Derby win. Middleton and for me the best performance of the season when we completely outplayed Darwen on July 15th in a game our opponents thought they had to just turn up to win with the Skippers return of 6-63 proving to be the match winning performance. That was also the infamous day that Kieren "lost" his car keys only for them to turn up a day later in the Skippers bag!

Individual highlights of the season: Kieren's 124 not out at Enfield, 73 against Walsden and 70 against East Lancs, Pro Janith's highest score of the season with a fine 87 against Burnley, and a fine opening partnership of 139 between Graeme Sneddon and Jonny Hayhurst at Rishton. Kierens return of 761 runs.

Ross's bowling at Darwen to win the game, Jake's 6 – 27 at Bacup and Pro's 5-35 at home to Great Harwood. Jake's 41 wickets and Ross's 39 wickets.

So what was different last season, in my view we played as a team all through and a lot of the credit for that has to go to The Captain Ross, his leadership was exceptional throughout.
Finally the end of the 2018 season has seen our Cricket Chairman Rod Kenyon stand down after 14 years at the helm. During his time as Chairman the club were Lancashire League Champions 3 times, runners up on 2 other occasions and did the league and Worsley Cup double for the only time in 2008. Rod has been involved in every aspect of running the club and without doubt he can look back on the last 14 years with immense pride for a job well done. Rod you will be sorely missed as Chairman, but I am sure that you will still be helping out around the place doing whatever tasks need doing. Rod from everyone at the club, a massive thank you for all you have done for the club.

I look forward to seeing you all at the start of the 2019 season – in Division one.